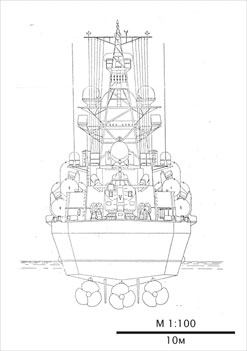 Nanuchka ship model plans. High detailed scale plans for modeling
There are 17 sheets of high quality ship model plans. All plans are perfect for ship model building in 1:100 scale. The collection of these plans are the most comprehansive and fully completed for modeling. You can order the set of plans. This set includes: 17 sheets, JPEG format, high resolution, REAL photos of Nanuchka.


REAR ship model plans of form USSR secret Corvette!
$57
SKU#: 2000
Back View Your Shopping Cart